Utshob Group is one of the emerging conglomerates of Bangladesh. With Utshob.com the first cross-border e-commerce of Bangladesh, Utshob Group is currently operating in 45 countries, with its Headquarter in New York, USA and a corporate office in United Kingdom, Canada, Australia and Bangladesh. The history of Utshob Group dates back to 2005 when its predecessor Utshob.com was born. Now, the group is running 18 corporate units on 9 countries and 10 corporate buildings. Utshob Group has been marketing high-end cosmetics, lifestyle and electronics consumers products, Business solutions, Pharmaceuticals, Agriculture business, IT solutions, Courier business, Creative Advertising solution and many more to B2C and B2B. Moreover, the group is performing their CSR activities through its own foundation – Utshob Foundation. Our corporate strategy emphasizes efficiency, convenience, innovation and superior customer satisfaction. We strive to achieve the ultimate goal of satisfying customer needs.
To be a Professional and largest E-commerce Company in Bangladesh, a business partners of domestic clients in Bangladesh and global clients in the US, UK, Canada, Australia, Europe and other international markets.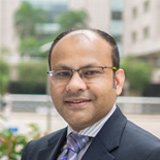 Ashik Imran
Utshob.com client
Loved the service. Ordered gifts for my parents on their anniversary. They were on time. Couldn't reach the customer care by ph due to high volume of calls as they said, but they were prompt in replying back by fb Msn when I gave the order no. They were courteous and professional. Would love to work more together in future. Thank you.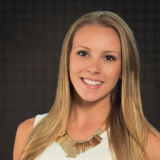 Julie Jackson-Steele
Utshob.com Client
I sent a Food and Flowers Combo to my little sister for Mothers Day. It was a big surprise for her. You helped me to make her very happy. Your company made it easy to shop for her.
Thank you!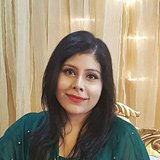 Noohin Islam
Utshobbd Client
it was very 1st purchase from this page nd I ordered a colorpop liquid lipstick trio…there was a slight delay but I was blown away by the admin's co-operative,sweet behaviour and how she kept me updated about the delivery…so yeah a big thumbs up nd best wishes for u guys…keep it up
As a Company, we uphold the following core values in our relationship with stakeholders.
 Loyalty, dedication, high sense of duty and accountability
 Sincerity, trustworthiness, reliability, uprightness and honesty
Assertiveness, audacity and confidence
Pioneering, innovative, financial and business dexterity.
 For self and others
Our team has grown from two to over 30 people, as our agency has expanded and developed over the years. We are based in
New York, USA and our team come from all over the world.