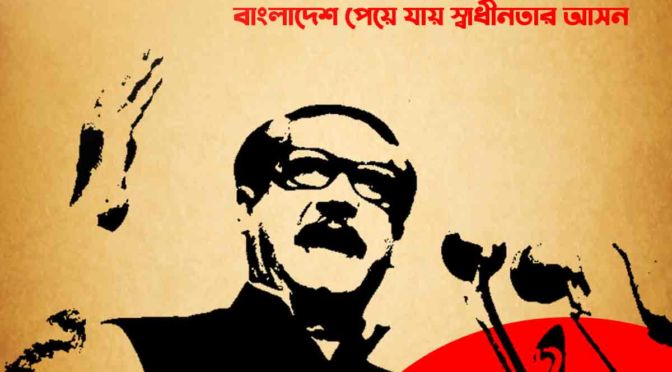 Today is the historic 7 March. The day has been unforgettable as a commemoration of the historic
speech of Father of the Nation Bangabandhu Sheikh Mujibur Rahman. In a speech at a huge public
meeting of the then Racecourse Maidan (now Suhrawardy Udyan) on that day, Bangabandhu called
upon the Bengali nation to make final preparations for the war of independence. Standing in the large
crowd, he said, 'The struggle this time is the struggle for our Independence'.
The announcement came at a time when the Bengali nation was waiting for a call to start a war against
the Pakistani rulers. Bangabandhu's March 7 provocative declaration gave the Bengali nation the
guidance of independence. And, the call of independence spread across the country at lightning speed.
Through this speech, Bangabandhu Sheikh Mujibur Rahman brought the Bengali nation to a unique
height. He raised the four-point demand for withdrawal of military law, the return of troops to the
barracks, compensation for martyrs and transfer of power to elected representatives.
So, this speech was not just a speech only. Many researchers have conducted research and study on this
speech. The speech took place in author and historian Jacob F. Field's written book, 'We Shall Fight on
the Beaches: The Speeches That Inspired History'. Also, this speech has been translated into numerous
languages. UNESCO recognizes Bangabandhu's speech as a "Document of World Heritage". This historic
speech was the most publicized and audible speech in the world too.
All in all, the significance of this historic speech is unquestionable. Therefore, as long as the names of
Bangladesh and Bangabandhu are there, the importance of this speech will remain.