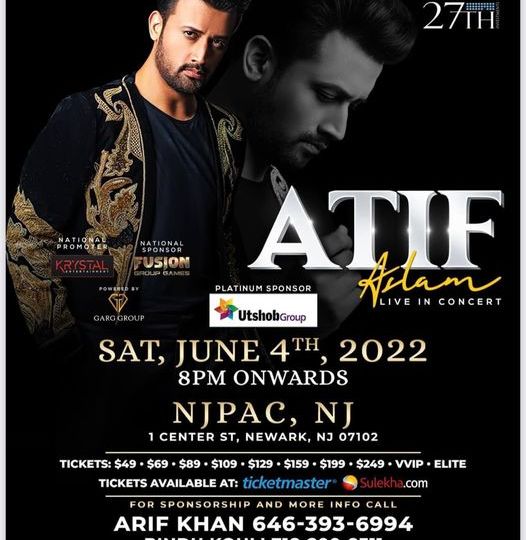 Utshob Group is proud to be The Platinum Sponsor of ATIF ASLAM LIVE in NJPAC, JUNE 4th 2022 at 8PM.
Call the number and get your tickets now!! Tickets are almost sold out.
Muhammad Atif Aslam is a Pakistani playback singer, songwriter, composer and actor who is best known for his songs in the Pakistani and Indian film industries. Utshob Group is the proud sponsor of Atif Aslam's upcoming live concert at New Jersey.