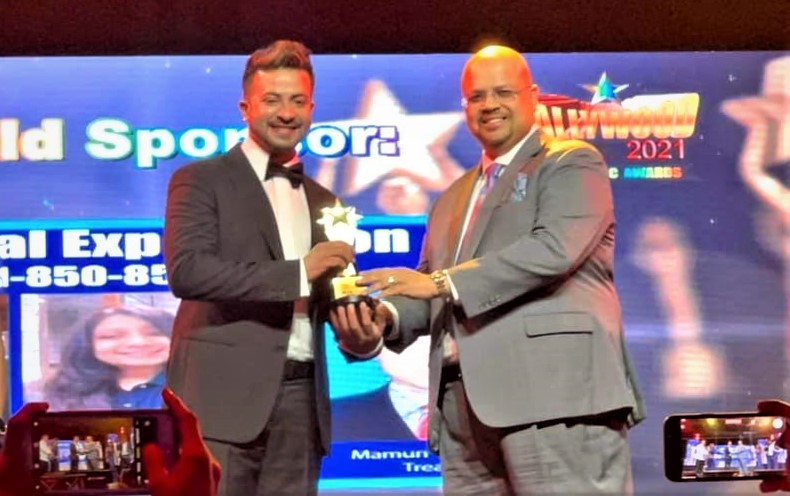 Red carpet and dinner hosted by Dhallywood Film and Music Awards in New York with star artists, crew, journalists and sponsors from Bangladesh.
The title sponsor of this year's event was Utshob Group. The Dhallywood Film and Music Awards were held on December 4 in New York City, USA like every year. Shakib received the award for Best Hero at the stage of this prestigious award ceremony in New York. Raihan Zaman, CEO of Utshob Group was the honorary presenter who handed over the award to the actor on the occasion.
Accepting the award, Shakib Khan greeted everyone and said, "It has been a long time since I came here. I really like it. When I heard about the 19-year-old fair, the Dhallywood Award in a country like America. An award in the name of Bengali cinema has been going on for 19 years, it is really a great thing for me, for you, for the people of our film and for all the people of Bangladesh.